Congratulations to The Netherlands!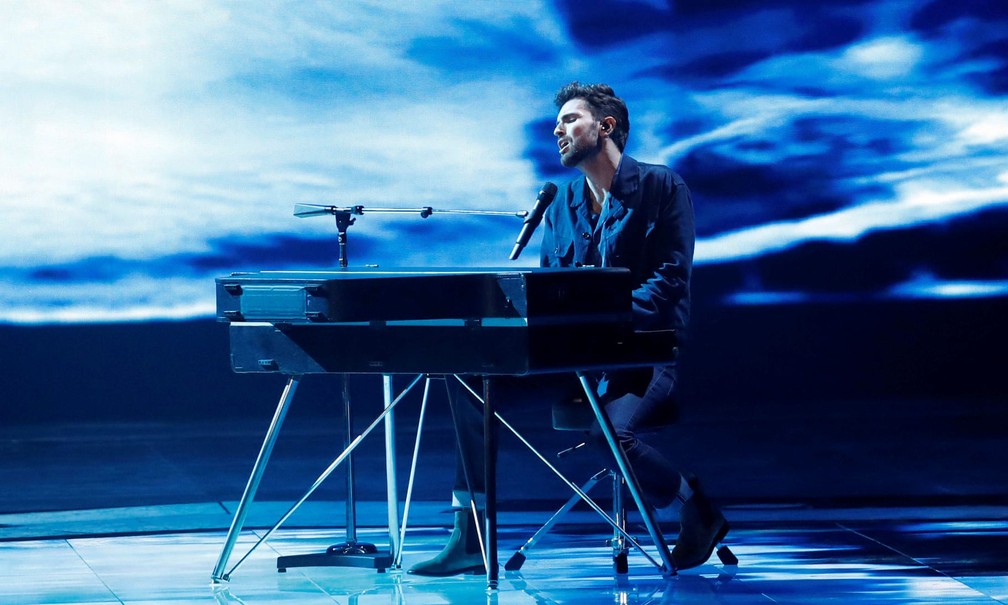 Photo: Ronen Zvulun/Reuters
That was a very tense vote counting! The suspense!
This year I can say that I am very happy with the winning song. '
Arcade
' was one of my favourites. Duncan Laurence deserves a spot in my playlist!
It's interesting to see how another no-fireworks song won this contest.
Other songs could have won, like the one brought by North Macedonia. 'Proud' had a very powerful message, it was a beautiful performance from Tamara Todevska and I would be happy if she was the winner.


Unfortunately some songs that got to the final weren't as good as expected. Too generic, not touching enough, way too common. Essentially falling in the category of "just another song that sounds a lot like the pop music that's been produced lately", or something you'd hear on the radio without paying real attention. When I watch Eurovision, I expect some things sounding familiar, but not so common to the point that I'm not impressed, at all. I know I know - this happens in every single year, so... yes, that's my "once a year musical disappointment moment".
— Exp's e Constatações (@ExpConstatacoes) 18 de maio de 2019
#MLT

it is a nice beat but nothing special... not a winning song in my opinion

#eurovision

— Exp's e Constatações (@ExpConstatacoes) 18 de maio de 2019
(Yes, I was live tweeting ESC 2019)
About the songs that were selected to the Eurovision Final: I still don't get how some songs went through the First Semi Final and others were left behind.
— Exp's e Constatações (@ExpConstatacoes) 18 de maio de 2019

The same happened in the Second Semi Final, but not as much, and I think the 2nd Semifinal results were much more expected than the 1st.
Something that was not good to see was two countries with an imitation of last year's Fuego.
More shocking than Cyprus taking something similar to their own ESC 2018 song, was actually Switzerland's song - the musical similarities were too obvious and, for me, the only difference was the gender of the performer.
It's like they were thinking "Oh, Eleni Foureira almost got the first place - this is a good recipe for a song".
Can you imagine if all the contestants used the same strategy?
However, I was really impressed with some acts, even in the semifinals, that
used their native languages and brought their culture
and took the opportunity to show them to the world. Some might argue that this is counterproductive because a lot of people won't understand a single thing. Well, I believe that most of all, music needs to be felt and that's one of the most powerful things about music. And this is a contest of (mostly) European music - given that Europe is a continent with many cultures and languages, guess what? It should be expected to have songs in different languages.
This is EUROvision, not "Anglovision"
Music is itself like a universal language - it is not always necessary to understand the lyrics, but to
feel
the music.
And I truly think that a lot of
people have lost their ability to feel music in general
. Performers included.
(Maybe I'll elaborate a bit more about this in another post)
That's why I was really impressed with Albania's song. And extremely glad it got to the final.
So that's it for this year. Next year we'll be all heading (physically or via TV/Internet) to The Netherlands.